Welcome!
Airport transfer and shuttle service, low cost taxi and minibus service
Airport transfer in Belgium – At the best price!
Low-cost taxi, for your convenience!
V&M Services is a premium minibus company with several years of experience in airport shuttle service. We primarily offer low cost transfers between Charleroi Airport and Brussels city center and have had a lot of satisfied customers in the past. We provide door-to-door ground transportation, the easiest and most cost-effective airport shuttle service to and from  Brussels International Airport (Zaventem) and  Brussels-Sud Airport (Charleroi), from your home, office or even your hotel.
Book your reservation for airport transportation online now!
Our friendly, fully skilled drivers with professional licenses, our comfortable minibuses and reasonable rates, take the hassle out of getting to and from between Belgium airports and Brussels city.
Our company was founded in October 2013, but we have been dealing with airport transfers since February 2012 as a private enterprise. Primarily we arrange our shuttle transfers between Brussels and Charleroi, Brussel-Sud airport providing the official 'Collectif du Taxi' service. However you can contact us for private requests for which (upon availability) we will offer our best prices.
Our service is more convenient than dragging your luggage through public transportation or driving and parking at the airport, with prices that are generally more economical than a taxi or limo. You can book your reservation through this page and receive useful information regarding your travel. We will do our best to let you know of the latest news, which may affect your trip.
Enjoy browsing and we wish you a pleasant trip!
Are you travelling by airplane but don't know how to get to the airport? Do you have family or friends arriving for whom you'd rather be cooking dinner for, instead of running to pick them up at the airport? Are you a tourist who would like to get to the city fast while receiving usefull tips and information on what to see and do? If these descriptions fit you, then you are definitely in the right place. We can help you!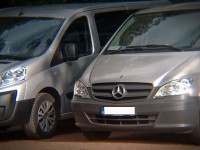 In just a few clicks you can book your transfer. Please pay attention to the starred fields. In case of missing information the booking cannot be sent. Don't forget to let us know your departure/arrival address or if you have any questions, use the comment section. Bookings are usually confirmed within 4-6 hours.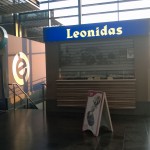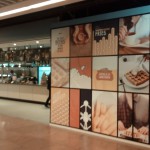 We inform our departing passengers about the exact pick up time one day before their journey. We also let them know the driver's name and mobile number – just in case.
We inform our arriving passengers one day before their journey, about our colleague's name and cell number who will be waiting for them. We also send the necessary information in this email, regarding to the meeting point and how our colleague will be recognized.
This information is sent out by 19:00, latest. If you do not receive it, neither in email, nor in SMS, please do not hesitate to contact us immediately – thank you!